So, I make hats. They are bulky and fluffy and use lots of different textures of yarns.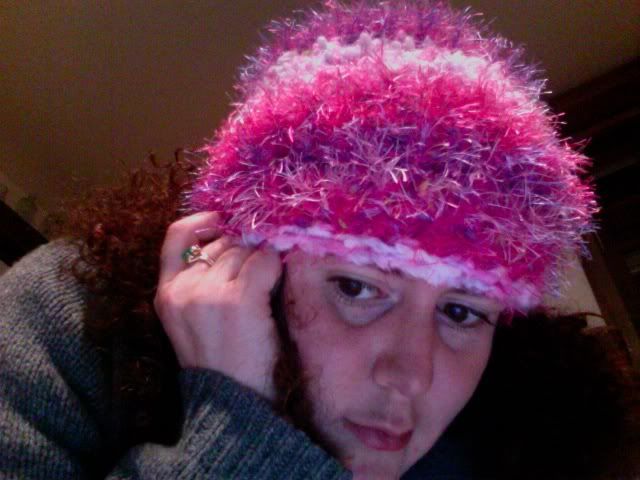 I have a huge yarn collection and will be happy to make a custom hat with any of the yarns I already own. Free shipping in the US, $5 if you are outside the US.

You can see many of the hats I've made here: Click for hats!

I will also add ANIMAL EARS if you would like. I can do pointy ("cat"/"pig") ears or floppy ("dog"/"donkey") ears, too, I just don't have a picture of those handy.

$15 starting bid. Auction closes 10/31/09 at 11:59 PM EST.